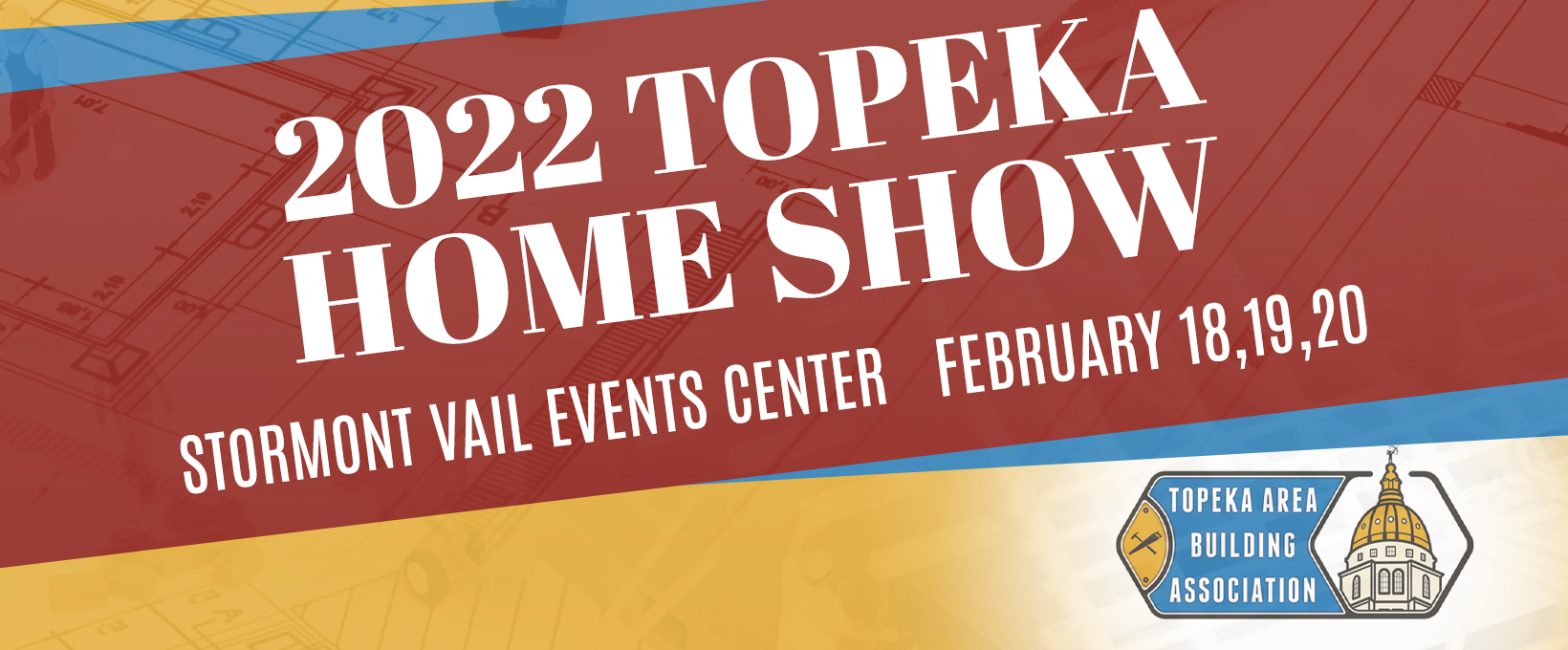 The 2022 Home Show will be held on February 18th, 19th, and 20th 2022.  The show will take place at the newly renovated "Stormont Vail Event Center,"    During 2020, the Event Center has undergone major changes and upgrades, offering nearly 25,000 additional square feet of exhibit space, new concession area, new bathrooms, new lighting…you will be amazed at the new look!!  Please be sure to check back with us for special offerings as we will begin taking reservations in August.
Home Show Hours
Friday, Feb 18th 1pm – 6pm
Saturday, Feb 19th 9am – 6pm
Sunday, Feb 20th 10am – 4pm
Tickets
Tickets can be purchased at one of the following locations:
ABC Supply Co., Inc.: 2031 NW Hwy 24
Carpet One: 5131 SW 29th St
Community Bank: 5431 SW 29th St
Custom Wood Products: 1920 SW Westport Dr # 106
DeBacker's: 1520 SE 10th Ave
Firehouse Boutique: 3030 NW Topeka Blvd
Heartland Door & Window: 218 SE Branner St
Topeka Area Building Association: 1505 SW Fairlawn Rd
Tickets are $5.00 in advance or $8.00 at the gate.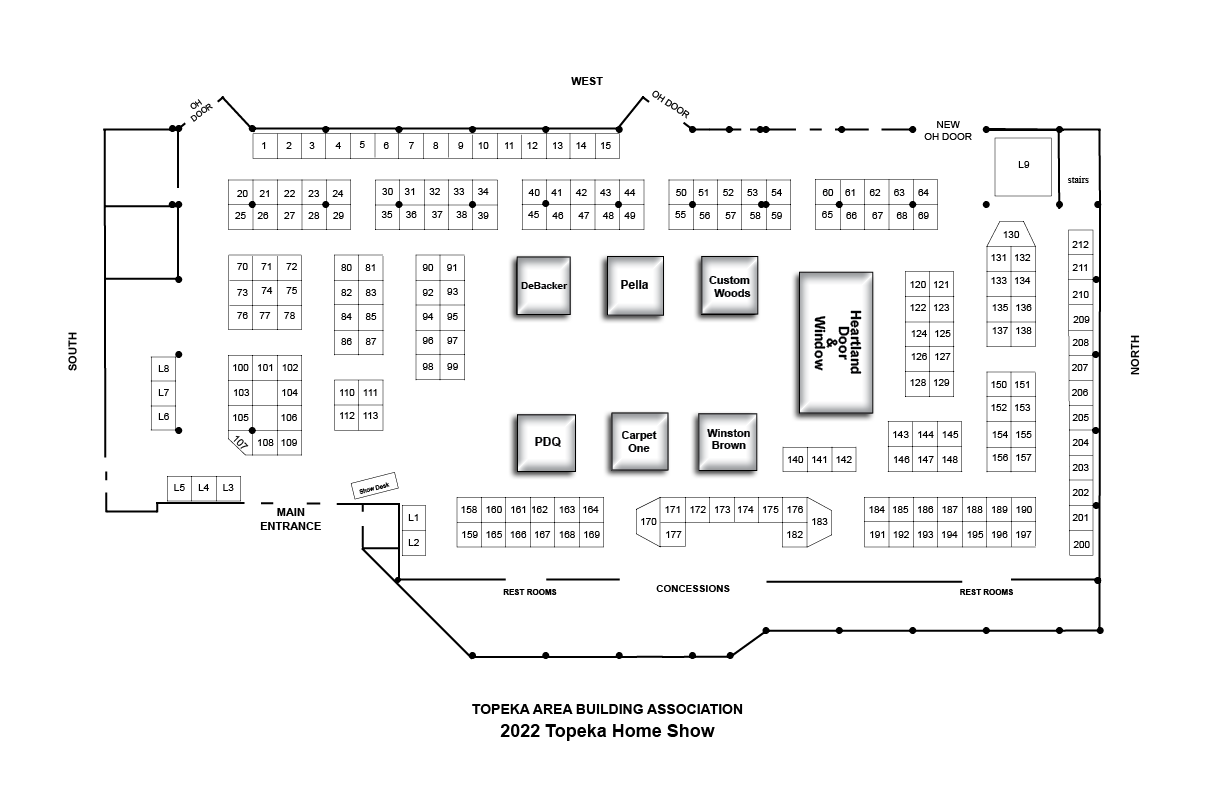 2022 Topeka Home Show SAMPLE Program